On Saturday, 18.07.2020, the 10th plaque was installed at Effendi Villa, 568 Aghmashenebeli Street, Kobuleti. It was the last address of Teodosi Ivanovi (1890-1938).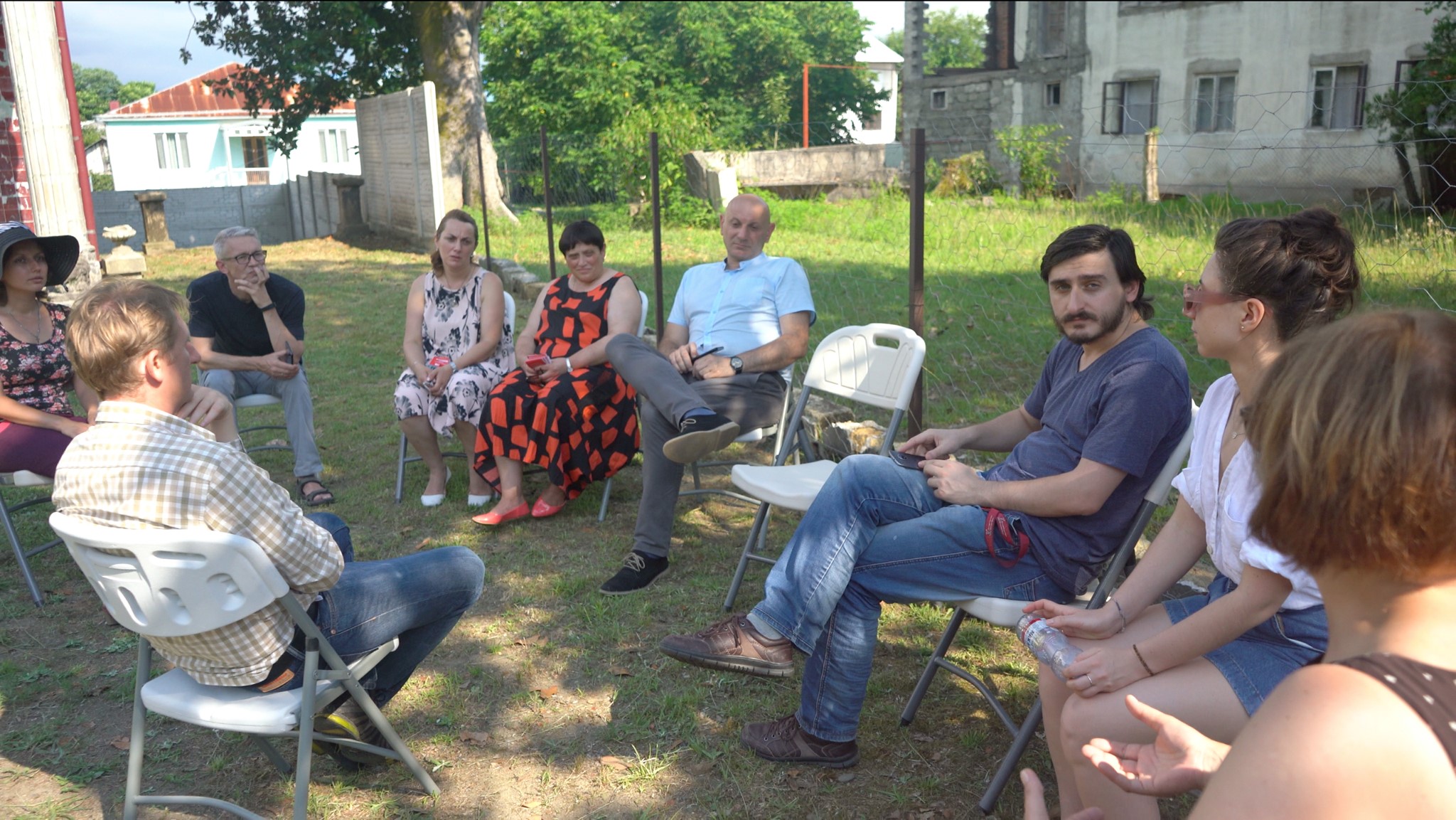 He was born in 1890 in the city of St. Petersburg. He came from a family of lawyers and received a military engineering education in St. Petersburg.

From the beginning of the First World War in 1914 until 1917, he served as an officer in the imperial army of Russia. With the onset of the civil war in the Russian Empire, he joined the ranks of the White Army. By the will of fate, he finds himself in the Caucasus, where he meets his future wife, Lydia Vasilyevna Effendi, descendant of the noble and aristocrat Dumbadze family.
In 1920, during the retreat of the White Army through the Black Sea region to Turkey, he decided to stay in Kobuleti with Lidia Vasilyevna.

After the occupation of Georgia in 1921, he hardly got used to the new way of life dictated by the Bolsheviks. Thanks to his education and knowledge, he was able to get a job at the Oil Refinery in Batumi as an assistant to the head of the construction and water supply department. In 1928, his and Lydia Vasilyevna's first son was born.
He was persecuted several times as a former officer in the tsarist army during the First World War in Soviet Georgia. He was arrested in 1930 and 1931. Then he was deprived of the right to live in the border part of Georgia, and he was forced to move with his family to the city of Leninakan, Armenian SSR.
On February 25, 1938 he was arrested at dawn at the address where he lived with his family: the city of Leninakan, st. 20 (at that time the streets were numbered, now Pushkin St.). He was charged with "the counter-revolutionary element, counter-revolutionary attacks against the party and government, defeatist sentiments, anti-Soviet work."

By the decision of the "troika" he was sentenced to death. The verdict was carried out on March 2, 1938. The burial place is unknown.
At the moment, he has not been officially rehabilitated due to the imperfection of the legislation of the Republic of Armenia in this matter.