On June 28, the Soviet Past Research Laboratory in cooperation with the Free University of Tbilisi, organized a scientific conference "Memory Policy in Post-Totalitarian Space - Lessons Learned" .
Discussion moderated by Nikoloz Aleksidze, Dean of Governance and Social. ( Free University of Tbilisi)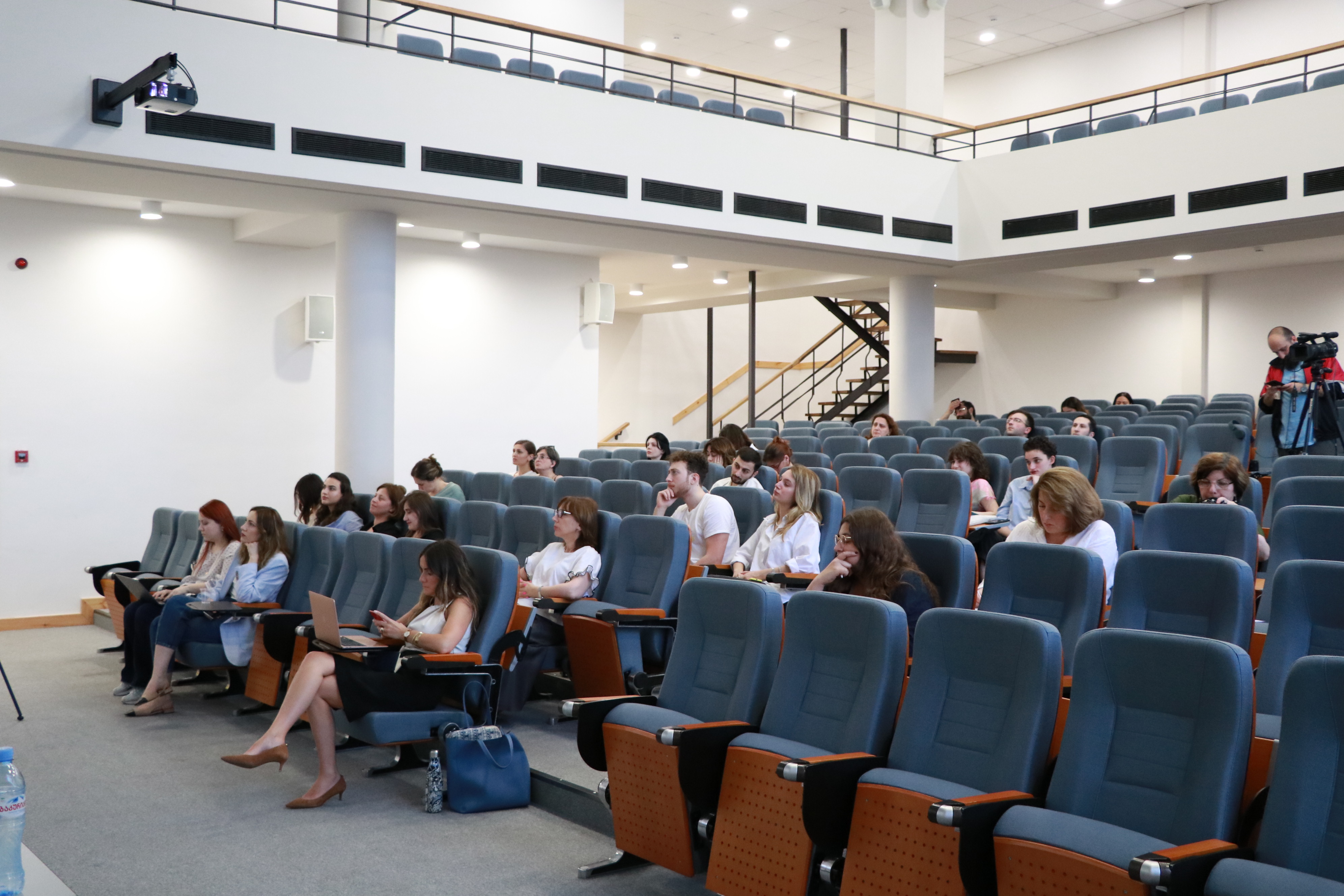 Overview of themes:
Between Remembering and Forgetting: The Tbilisi War and Civil Confrontation in Georgia by Nino Chikovani (PhD, Professor of Tbilisi State University, Institute of the Cultural Studies)
The paper examines the 1991-1992 Tbilisi War and the subsequent civil confrontation as events that were not ascribed appropriate meaning; therefore, a consensus-based traumatic narrative was not formed, and the occurrence did not find a place in the cultural memory. These events did not become part of the memory politics and were not institutionalized. They are preserved in the communicative memory and are reflected in various media. Building on the analysis of narratives created by various groups, government decrees and decisions from different periods, memoirs and interviews with the representatives of the opposing parties and social media materials, the paper explores obstacles which prevented the construction of memory of the Tbilisi War and civil confrontation; as a result, they still remain a source of irreconcilable division between opposing groups.
Understanding totalitarianism at the school level by Irakli Khvadagiani (Reading for PhD at Ilia State University, Researcher and Chair of the Sovlab Board)
During the last decades Georgian state reformed history programs in school several times, but reflection of teachers and experts still shows critical challenges in this field. Sovlab's research analyzed the current national-level program of history teaching, practice of teachers and school textbooks, which show hidden agenda of ruling elite towards understanding the legacy of the totalitarian past and generally - contemporary history of Georgia.
Stalinism: Instrumentalization with sentiments by Megi Kartsivadze (Reading for DPhil at the University of Oxford; Invited Lecturer at Free University and Agricultural University)
This national narrative, which has reinforced the emergence of Georgian Stalinism, is still prevalent in contemporary political, media and informal discourses, facilitating the maintenance of positive attitudes toward Stalin's figure in the society. The presence of these attitudes on a popular level is problematic in many ways and, most importantly, because the national narrative which has been merged with Stalin's figure for many people, potentially, can also get mingled with the other types of authoritarian or totalitarian powers camouflaged with nationalism. Therefore, as it will be shown in my presentation, Stalinism in Georgian colors might not be just an anomalous phenomenon, but also a symptom of specific nationalist forms that are vulnerable to political manipulations. This is especially evident in the modern-day anti-Western/pro-Russian disinformation and propaganda discourse, which actively weaponizes Stalin's imagery together with the Georgian ethno-nationalist sentiments in order to undermine Georgia's democratic development and Euro-Atlantic aspirations.
Can Memory Politics be a Threat? Lessons from Ukraine by Andriy Kohut (Director of the SSU Sectoral State Archive, Ukraine)
Since the beginning of the restoration of Ukrainian independence in 1991, there have been fierce debates over the memory policy: do we need it at all and, if so, what its content and a form should be. Opponents have called not to revise the communist heritage (because it is our history) and tried to convince society that condemnation of the communist regime can violate the rights to freedom of speech and conscience. However, it turned out that the biggest opponent to the development of the coherent policy of memory in Ukraine was the Moscow regime. The rest of the former USSR countries need to analyze a few lessons from the Ukrainian case.
Narrative Tools in the Politics of Memory by James V. Wertsch (Professor of Sociocultural Anthropology, Department of Anthropology Washington University in St. Louis. USA).
It is often assumed that propaganda efforts create a narrative for members of a nation. In the case of the Russia-Ukraine War, for example, commentators frequently talk about how effective Kremlin propaganda has been in shaping—or "brainwashing" Russian citizens views on what is going on, including claims about fascist forces in Ukraine and threats from NATO. But propaganda does not operate on a blank slate of public opinion in Russia or anywhere else. Instead, it must resonate with a national narrative. In this presentation, I elaborate the notion of a national narrative for Russia, including its underlying code in the form of a "narrative template" and a "national narrative project" that provides a grand vision of Russia's mission in the world. These dimensions of the national narrative can make it difficult for outsiders to accept the idea that the Kremlin and Russians really believe what they are saying, but by delving into them, we can gain some insight into Putin's claims and why they resonate with the Russian public.
The conference was held with the support of the Norwegian Ministry of Foreign Affairs as part of the ongoing project "Capacity Building for Researchers on the Soviet Past to Build Resources for Dialogue"