Soviet Past Research Laboratory researcher Irakli Khvadagiani is under administrative custody at the temporary detention isolator of Rustavi. Doctor says, that his health condition is normal. He was sentenced 9 days of prison, as many of the fellow citizens also detained during the dispersal.
As for Dato Khvadagiani, his court appearance was postponed and the trial was set for 3 July. Right now, he is at home. Medical examination has passed and his health condition is satisfactory.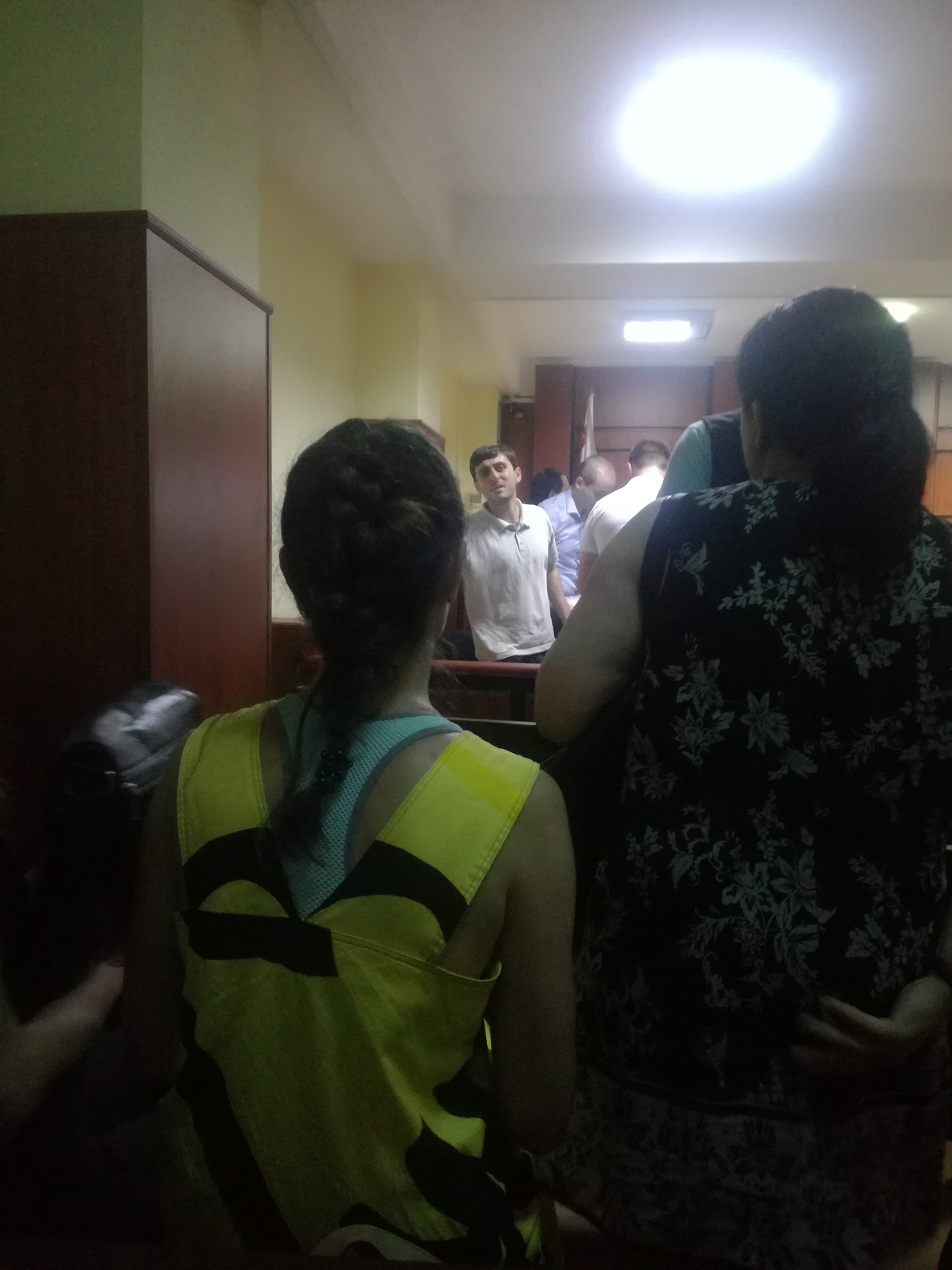 Photo: David Khvadagiani at the Tbilisi City Court trial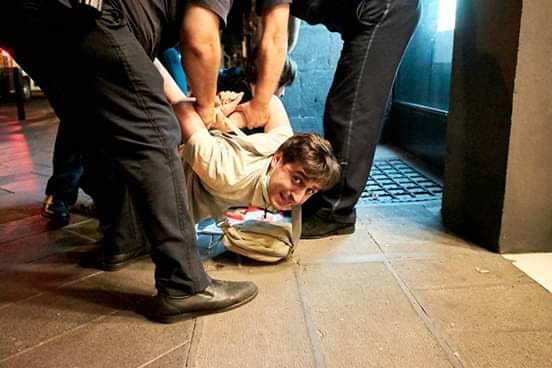 Photo: Detention of Davit Khvadagiani

On June 21, police arrested 305 people at the rally. Irakli Khvadagiani is one of 305 detainees! As he said to netgazeti, they were beaten and ill-treated while detained. The main problem is that the detainees did not get a fair trial. Our main demand is the real judicial reform and a free judicial system in the country!